Welcome
Dr. Donna Rial - Baker brings an optimistic dynamic of hope and insight to her counseling sessions and seminar presentations. In addition to her Masters Degree in Professional Counseling and Masters Degree in Education , she also holds a Doctor of Ministry Degree . As an added dynamic, Dr. Rial-Baker is also a certified spiritual director, professor, and educator. As a licensed therapist and practical theologian she is able to bring a distinctively Christian perspective to her work with clients who seek both psychological and spiritual growth. Dr. Rial-Baker honors all people and life perspectives with compassion and genuine concern for healing and growth.

Dr. Rial-Baker invites you to experience emotional healing and life renewal through the encouragement of therapy or clinical education. You may also contact her for key-note addresses, staff development, or consultation for your business, school, agency, or church.

INTERNSHIP at the Rial-Baker Psychotherapy Clinic: Dr. Donna Rial-Baker is now interviewing for Licensed Professional Counselor Interns. See the INTERNSHIP tab.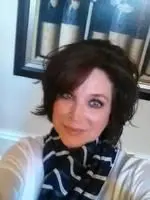 DONNA RIAL-BAKER, D.Min, M.Ed., M.A., LPC-S